30 Jun 2021


Veteran stock picker Matt Williams, portfolio manager at Airlie Funds Management, nails Australia's latest pandemic predicament perfectly.
"It's just this very uncomfortable period," he told Chanticleer shortly after Brisbane joined Sydney, Perth and the Northern Territory in lockdown.
Williams sees Australia as caught between what are effectively COVID-19 eradication strategies in most states and a painfully slow vaccination rollout program. He says that until vaccination levels rise, there can be no national debate about moving towards a model like Singapore is now favouring, where high vaccination rates allow COVID-19 to be treated like a bad flu.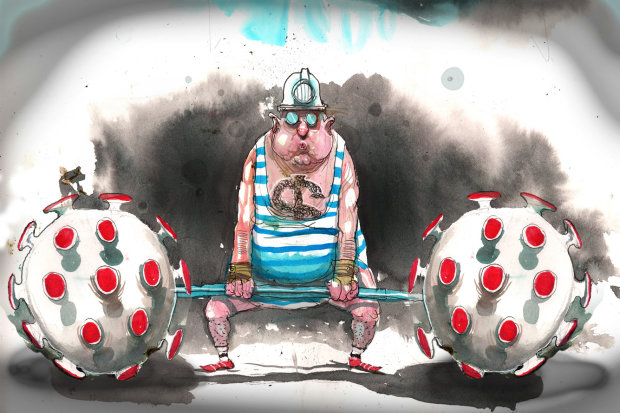 But when it comes to his portfolio, Williams is listening to the market.
"Australia's taken a backwards step. But if you look at what the market's saying, it's saying we'll be out of this in a few weeks."
The resilience of the ASX is impressive. The ASX 200 has lost just 0.6 per cent over the past five trading days and closed down just 0.08 per cent on Tuesday. Year-to-date gains sit at 9.2 per cent and the 12-month gain just below 24 per cent, with an astonishing financial year record just a session away.
It's definitely a setback to many companies but a two-week lockdown isn't going to change the game.

— Blake Henricks, Firetrail Investments portfolio manager
VGI's Rob Luciano says there has been a tilt among traders and momentum investors away from reopening stocks and towards work-from-home stocks in recent weeks as COVID-19 cases in Europe have risen, but it's been more an offshore story than a domestic one.
'Panic days are over'
Blake Henricks, portfolio manager at Firetrail Investments, uses Qantas as a bellwether – it rose Friday, fell sharply Monday, but recovered ground on Tuesday. But he points out the stock has underperformed the market by about 18 per cent since vaccines were announced late last year, suggesting local investors were already more circumspect about travel stocks than in the US.
Henricks says the events of this week have underscored the growing pressure across the business community for vaccination rates that allow Australia to live with the virus.
"I think as an investor you're forced to look through it. The global experience is becoming clearer that the imperative is to get back on with business.
"It's definitely a setback to many companies but a two-week lockdown isn't going to change the game."
Volume was low at $5.8 billion on Tuesday compared with $7.8 billion two weeks ago, although school holidays are always quieter. And Kathmandu's warning on Tuesday that the Melbourne and Sydney lockdowns would wipe about 10 per cent off full-year earnings showed investors' calmness; Super Retail Group shares dropped 3.5 per cent, but Premier Investments rose.
Dean Fergie, of small cap fund Cyan Capital, says the market is treating this new crisis as an inevitable recovery speed bump rather than a lurch back to serious economic disruption.
"I think the days of panicking are over. The major shock of COVID hitting the economy has come and gone," Fergie says. "I think most investors, myself included, just say you've got to look through it."
Fergie points out the economy and market still have two crucial buffers: 12 months of government stimulus – which will be topped up in Sydney at least by further (albeit smaller) federal wage subsidies – and accommodative monetary policy settings.
There has been growing speculation the RBA could move to a more flexible approach to quantitative easing at its July meeting as a precursor to tapering asset purchases later in the year, but the events of this week may provoke a more dovish stance.
Vaccination rates are now the number one thing on the market's mind. Such is America's success on this front, a Citi survey of US investors showed just 7 per cent rate COVID-19 as a major market worry.
Australian managers should be in the same position.